WyoClimbers
Wild Iris Mountain Sports'
ANNUAL GEAR N BEER
Community Appreciation and Fundraising Event
What: Wild Iris Mountain Sports' annual Gear N Beer community appreciation and fundraising event to support WyoClimbers and show our appreciation to our community for supporting us.
Why: As a community cornerstone business and past recipient of the Lander Chamber of Commerce Community Anchor Award, Wild Iris Mountain Sports applies for grants through our vendor partners and hosts several fundraising events every year. Our Gear N Beer Event this year is one of these occasions and will benefit The Central Wyoming Climbers Alliance (WyoClimbers).
How: Buy raffle tickets here on this page, or in person, and come play fun games at Wild Iris Mountain Sports.
Where: Wild Iris Mountain Sports - 166 Main Street - Lander, Wyoming
When: Friday, October 4th 2019.
Our vendor partners have graciously donated the following items to help raise funds for WyoClimbers through raffle sales. Browse through the raffle prizes on this page and then click the Enter Raffles button to enter one, or multiple, raffles.
RAFFLE TICKET PRICING
$5 = One Ticket = One Entry

$10 = Two Tickets = Two Entries

$15 = Three Tickets = Three Entries

$20 = Five Tickets = Five Entries

$40 = Ten Tickets = Ten Entries

$60 = Fifteen Tickets = Fifteen Entries

$80 = Twenty Tickets = Twenty Entries

$100 = Thirty Tickets = Thirty Entries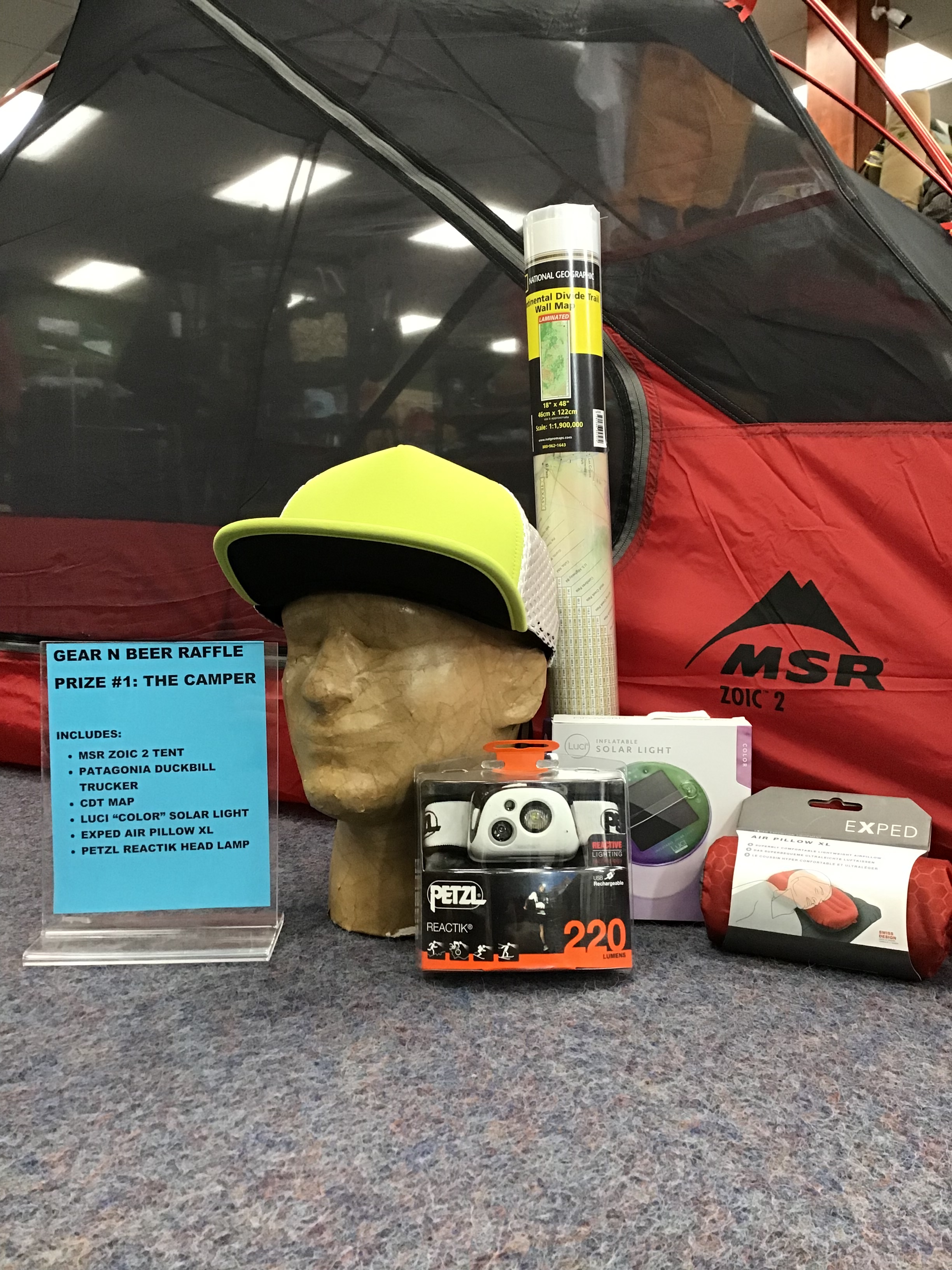 RAFFLE PRIZE #1
- The Camper
MSR Zoic 2 Person Tent
Patagonia Duckbill Trucker Cap
National Geographic CDT Wall Map
Luci Color Solar Lantern
Exped Air Pillow XL
Petzl Reactik Headlamp
Petzl Tikkina Headlamp
APPROXIMATE VALUE: $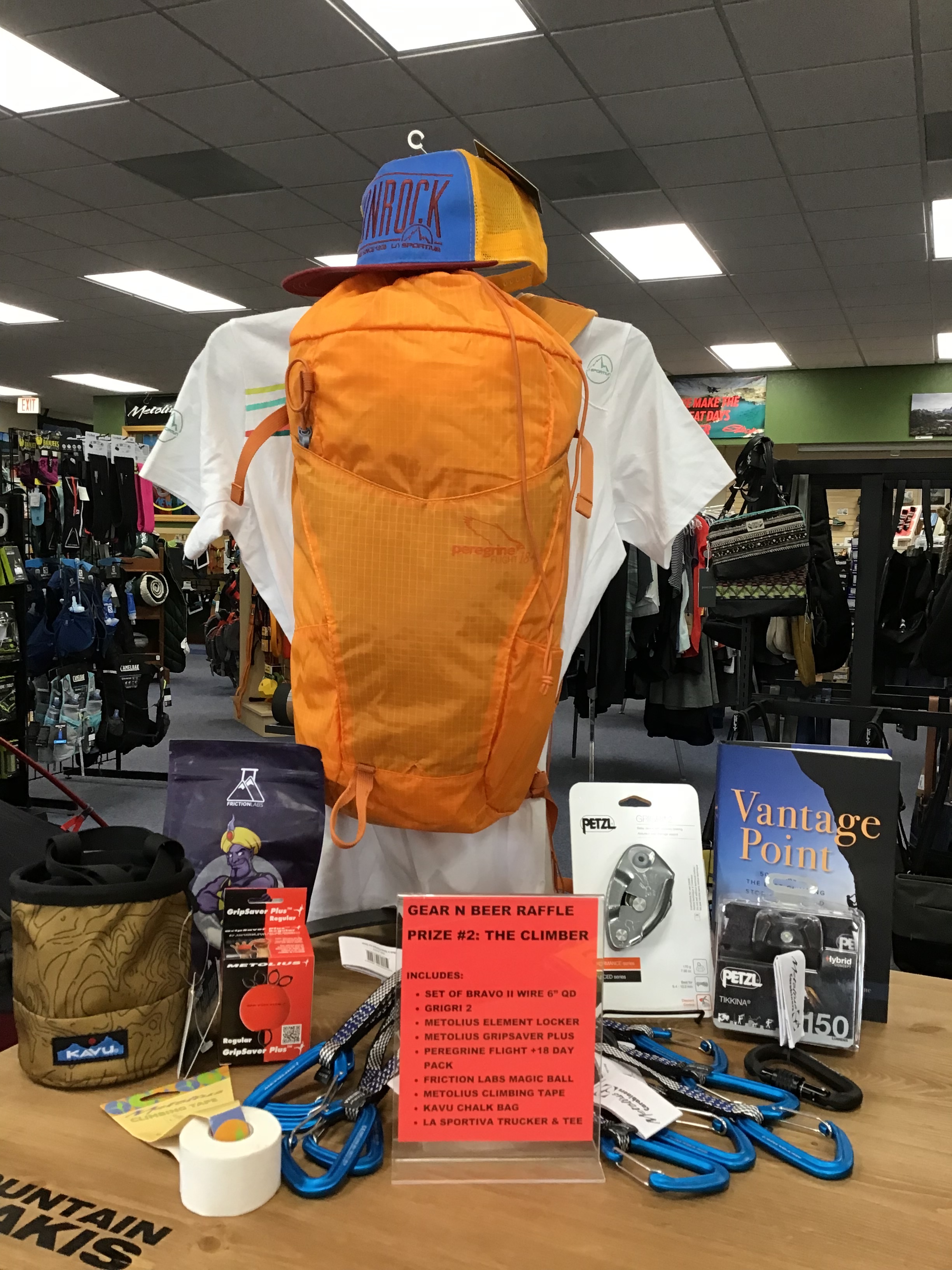 RAFFLE PRIZE #2
- The Climber
Metolius Bravo II Quickdraws x 10
Metolius Element Locking Carabiner
Metolius Gripsaver Plus
Petzl GriGri
Peregrine Flight +18 Daypack
Friction Labs Magic Chalk Ball
Metolius Climbing Tape
Kavu Chalk Bag
LaSportiva Trucker Hat and T-Shirt
APPROXIMATE VALUE: $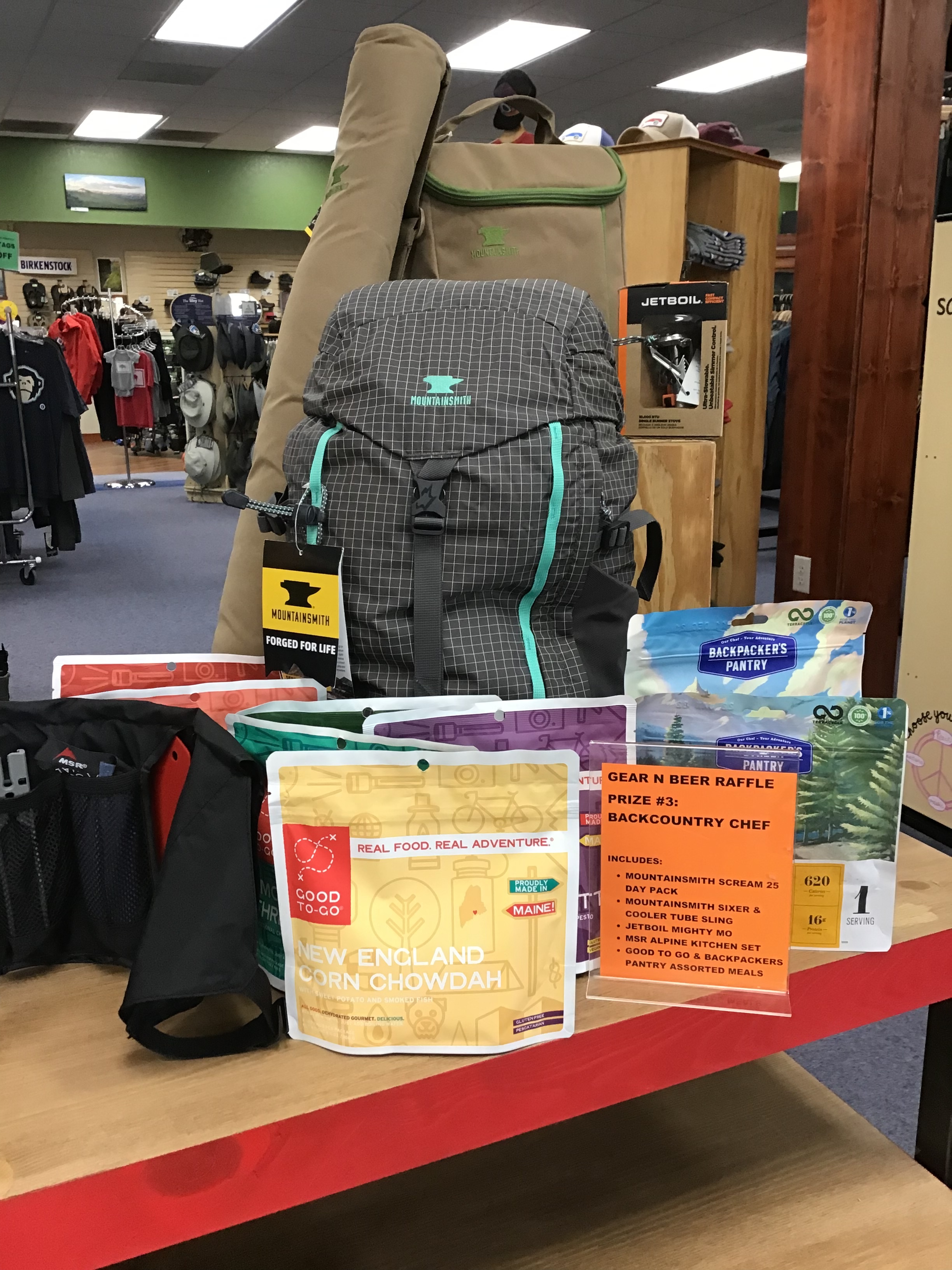 RAFFLE PRIZE #3
- Backcountry Chef
Mountainsmith Scream 25 Daypack
Mountainsmith Sixer Cooler
Mountainsmith Cooler Tube Sling
Jetboil Mighty Mo Cook System
MSR Alpine Kitchen Set
Good To Go Backpacking Meals
Backpacker Pantry Backpacking Meals
APPROXIMATE VALUE: $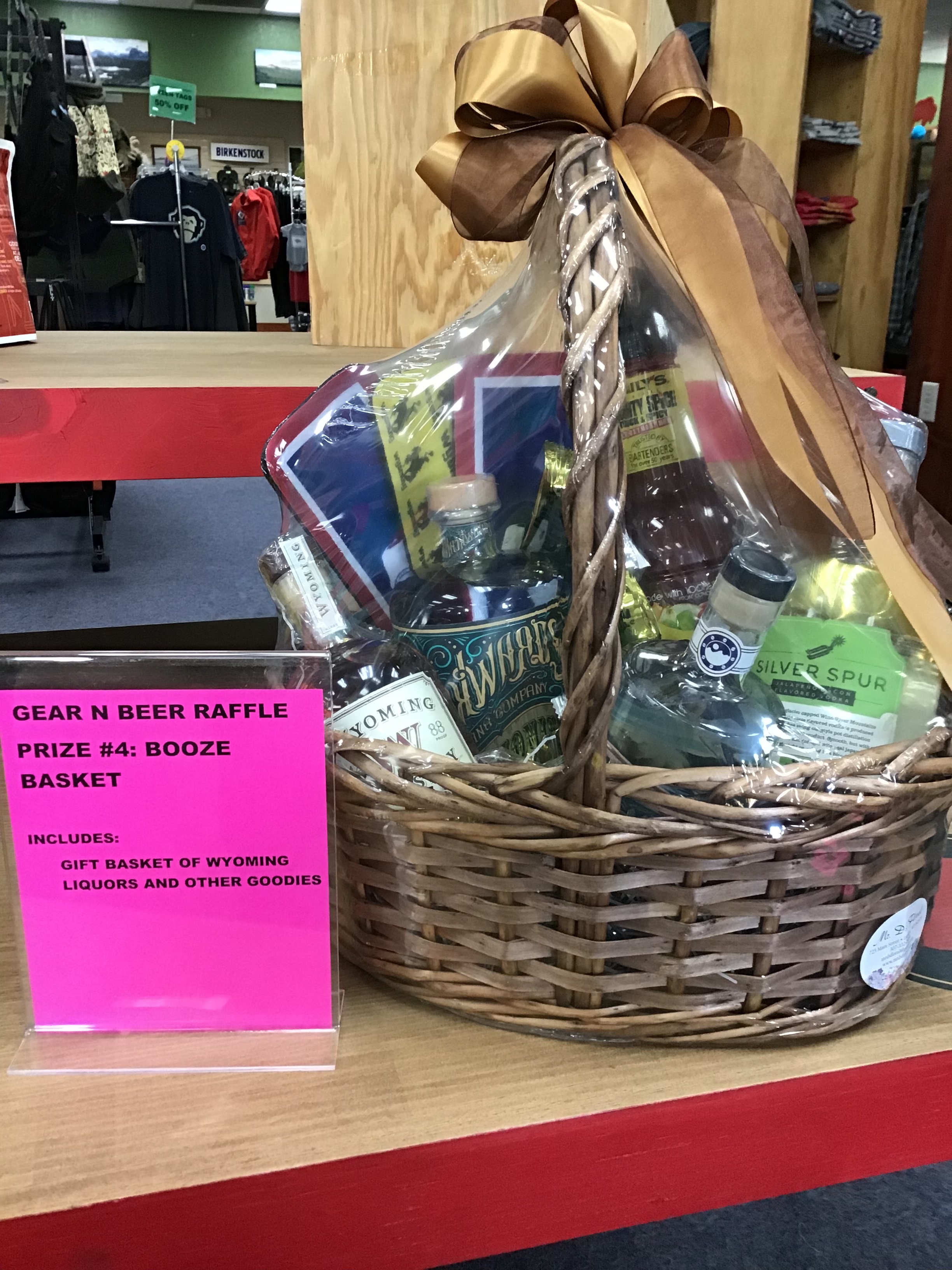 RAFFLE PRIZE #4
- The Booze Basket
Gift Basket of Wyoming Liquors and other goodies
APPROXIMATE VALUE: $

RAFFLE PRIZE #5
- Scott Copeland Print
"Sunsets In The West Cirque of The Towers"
APPROXIMATE VALUE: $